Own an Authentic Replica of this Beautiful
Civil War Era Writing Desk – on display
in the McLean House at Appomattox
It is the setting of one of the most important moments in our Country's history. The McLean House at Appomattox Court House, Virginia is the place where General Robert E. Lee surrendered to General Ulysses S. Grant on April 9, 1865 effectively ending the Civil War.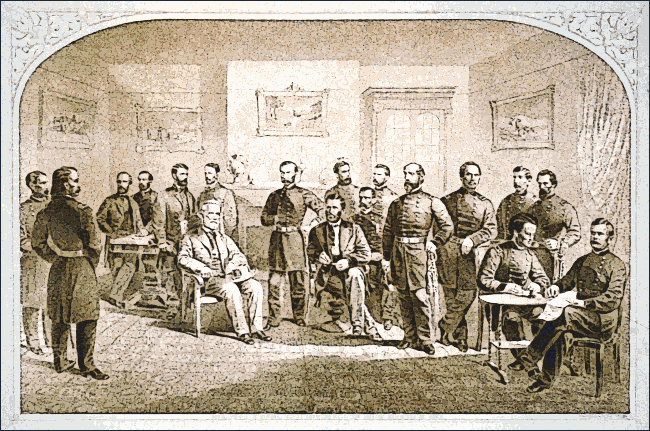 I am pleased to offer a detailed replica of a hinged-top writing desk that is still on display at the historic McLean House at Appomattox.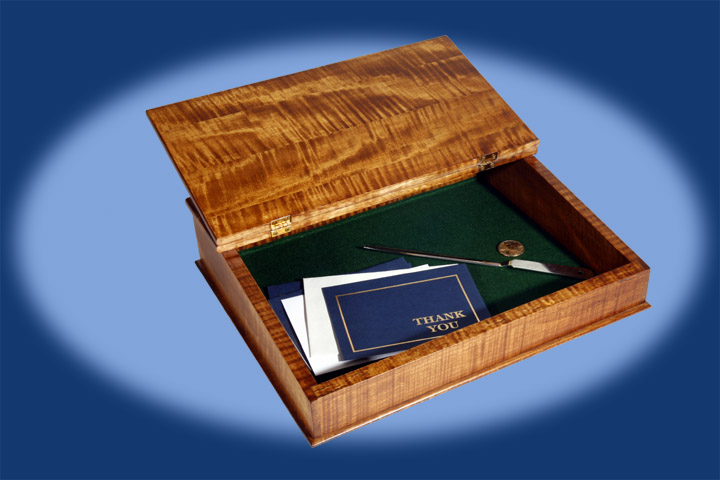 The lap desk is made of beautiful solid curly maple, with brass hinges and finished in a golden luster-sheen lacquer. It features a generous storage area for stationery, stamps, coins and more. The interior is lined in green felt to protect the contents. The top slants gently allowing for comfortable writing. Each desk is hand-crafted and authentic in every detail.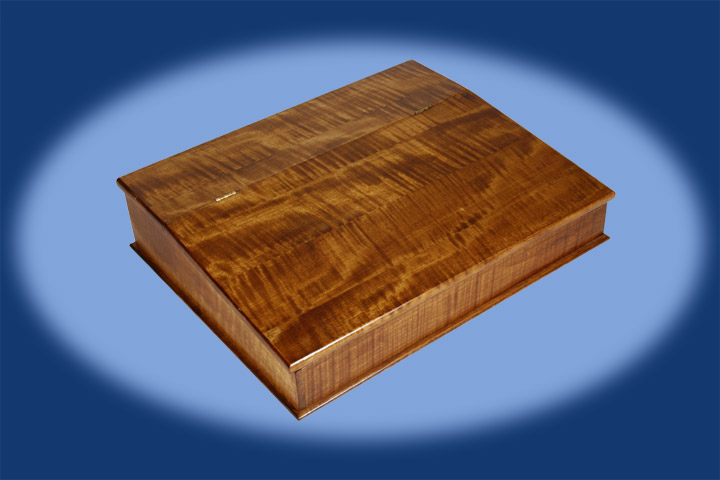 $245
Contact me now to order your authentic McLean House Appomattox Writing Desk
Civil War Desk and Pen Box